Massage Treatments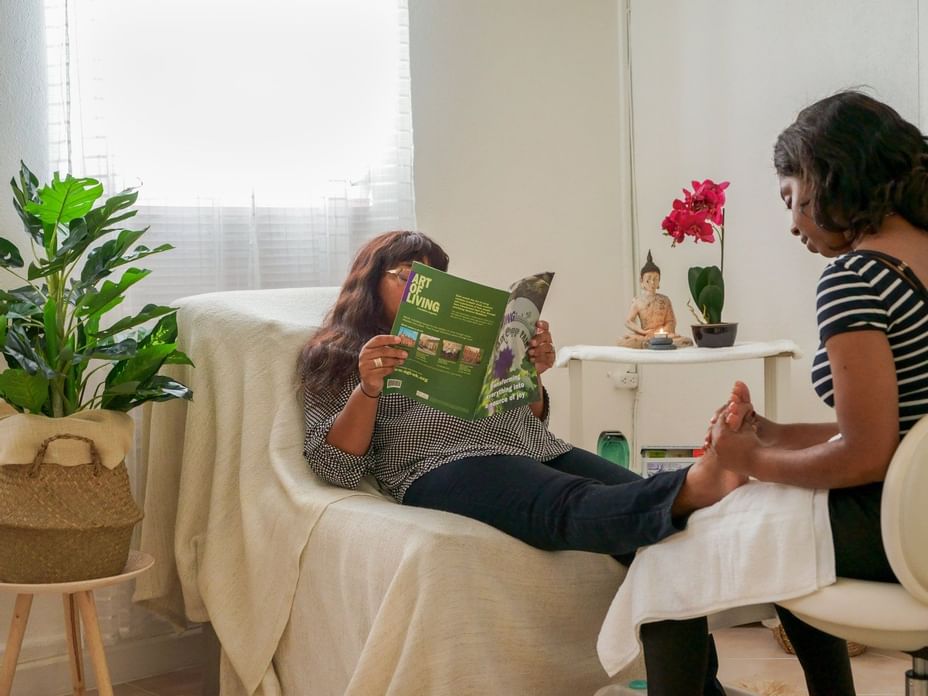 Relaxing Massage || 60 Minutes || $180
This relaxing Swedish massage promotes a sense of well being. It will improve muscle tone and creates total relaxation.
Therapeutic Deep Tissue Massage || 60 Minutes || $200
Rid your body of stiffness and tension with this therapeutic massage that focuses on improving muscle elasticity and releases painful trigger points. This treatment is perfect for those with muscular pain and restriction.
Hot Stone Therapy || 60 Minutes || $190
The soothing heat of smooth volcanic stones will melt the tension from your body, leaving you feeling warm and pampered. Ideal for aching, tired muscles
Aromatherapy || 60 Minutes || $200
Experience the therapeutic powers of essential oils in a relaxing massage. This is a truly relaxing and restorative experience.
Reflexology || 60 Minutes || $170
A centuries-old healing technique that relieves stress, promotes relaxation and helps the body balance through the stimulation of pressure points on the feet.
Reiki Massage || 60 Minutes || $190
This fusion of modalities combines the healing benefits of massage, aromatherapy, and energy work. Reiki is great for anyone seeking relief from ailments such as stress, anxiety or physical pain.